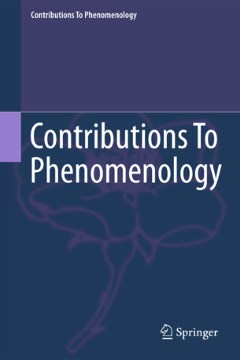 Handbook of phenomenological aesthetics
Edited by
The potentiality of phenomenological aesthetics is enormous. This title includes over two dozen entries on such topics such as dream, empathy, enjoyment, imagination, sensation, imagination, on style, ecology, gender, and interculturality, and then on areas including architecture, film, and theater.
Full citation:
Sepp, H.R. , Embree, L. (eds) (2010). Handbook of phenomenological aesthetics, Springer, Cham-Heidelberg-New York-Dordrecht-London.
This document is unfortunately not available for download at the moment.