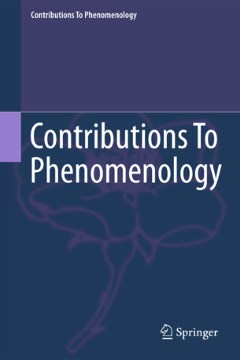 Encyclopedia of phenomenology
Edited by
Presents phenomenological thought and the phenomenological movement within philosophy and within various other disciplines. This work contains an introduction that briefly chronicles the changing phenomenological agenda and compares phenomenology with other 20th Century movements.
Full citation:
Embree, L. (ed) (1997). Encyclopedia of phenomenology, Kluwer, Dordrecht-Boston-London.
This document is unfortunately not available for download at the moment.