Am 21. und am 22. September findet in Kopenhagen, am Center for Subjectivity Research, eine Konferenz zum Thema Empathie und Moral statt. Seit 2011 untersucht ein Forschungsprojekt am CFS die Rolle von Empathie für die soziale Kognition. Die Abschlussveranstaltung des Projekts im September wird sich auf das Verhältnis von Empathie und Moral konzentrieren.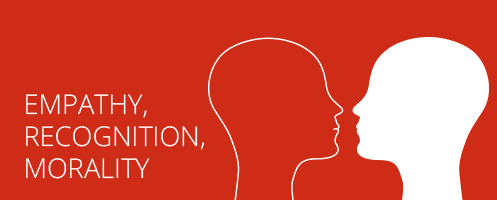 "Confirmed speakers including Stephen Darwall, Jean Decety, John Drummond, Natasha Gill, Uriah Kriegel, Victoria McGeer, Danielle Petherbridge, Philip Pettit, Jason Throop and Dan Zahavi."
"Since 2011, VELUX FONDEN has funded a large research project on empathy at the Center for Subjectivity Research. A central concern of the research has been on the question of what empathy is, and on what role it plays in social cognition."
"The final event organized as part of this research project will focus on the relation between empathy and morality. Featuring world-renowned specialists on empathy coming from philosophy, neuroscience and anthropology, the aim of the conference is to discuss the question of whether empathy is a moral virtue, and whether we ought to strive to expand our empathic powers, since a high degree of empathy might be a requirement for being good and doing good, or whether empathy is so biased and so easily abused that it might be better to put it aside if we really want to promote justice and fairness."
Das Programm und weitere Informationen können unter diesem Link abgerufen werden.
Anmelden kann man sich über dieses Formular.
Date
21 Sep - 22 Sep

Time
9:15 am - 4:30 pm
Location
Center for Subjectivity Research, Faculty of Humanities University of Copenhagen